Satori Publishing has been providing quality syndicated features for newspapers since 1993. Satori Publishing also has been providing software development several years before that time.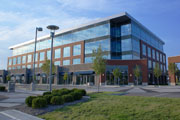 The largest clients of Satori Publishing have included:
Benedictine University
Bridgestone-Firestone
Cleveland Jewish News
Georgetown University
Hitachi
Indiana Purdue Student Newspapers
Motorola
Panorama Magazine
The Stanford Review
University of Miami
University of Southern Indiana
U.S. CDC (Centers for Disease Control)
Wal-Mart
Ziff-Davis
Satori Publishing is located in the scenic and historic Indiana Dunes region of northwest Indiana. We are conveniently located within an hour's drive of such major cities as Chicago, Gary and South Bend, and within two hour's drive of Lafayette, Kokomo and Kalamazoo.
We also have fully owned subsidiaries: